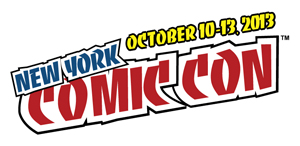 With New York Comic Con now less than a month away, some of the programming is being released.  Today we learned about some of the exciting Star Wars related programing.
STAR WARS REBELS: THE MIGHT OF THE EMPIRE
Saturday, October 12, 2013
Time: 2:45 PM – 3:45 PM
Location: Empire Stage 1-E Presented By: Arizona Beverages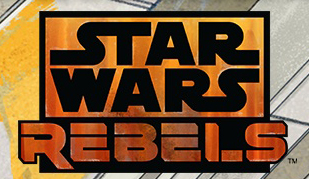 Pablo Hidalgo will be there to tell us about the new Star Wars cartoon series Star Wars Rebels.  The new series will be airing on Disney XD.  The following is from the NYCC site:
Details on the show are closely guarded, but fans at NYCC will get a first look at new art from the series, and learn new information about the formidable forces of the Galactic Empire. Star Wars Rebels is set between Episodes III and IV, and it is a dark time in the galaxy. In the spirit of the original trilogy, the Empire is once again the preeminent villain of the saga, and Star Wars Rebels puts the awesome might of Imperial forces inthe spotlight.
With the 30th anniversary of Return of the Jedi this year, comes a new making of book from Lucasfilm executive editor J.W. Rinzler and author Jason Fry.
THE MAKING OF STAR WARS: RETURN OF THE JEDI
Sunday, October 13, 2013
Time: 2:45 PM – 3:45 PM
Location: 1A23
These panels are always great because J.W. Rinzler will usually show off some photos and video that aren't in the book and you will only see during the panel!
Check out the full list of Star Wars activities at NYCC here!