The 1978 "film" Starcrash is now available on Netflix.
Starcrash is considered to be the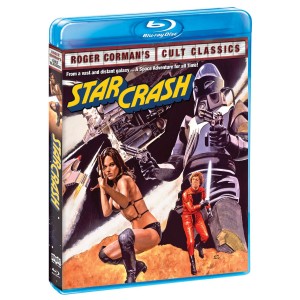 Italian ripoff of Star Wars. A sloppy mess of bad effects and plot the movie starred Christopher Plummer (as The Emperor) and David Hasseloff. This movie begs for the MST3K treatment, so invite two friends over and enjoy the cheese that is Starcrash.
IMAGE: Amazon.com