Here is what the cover of this year's New York Comic Con's Program Guide looks like.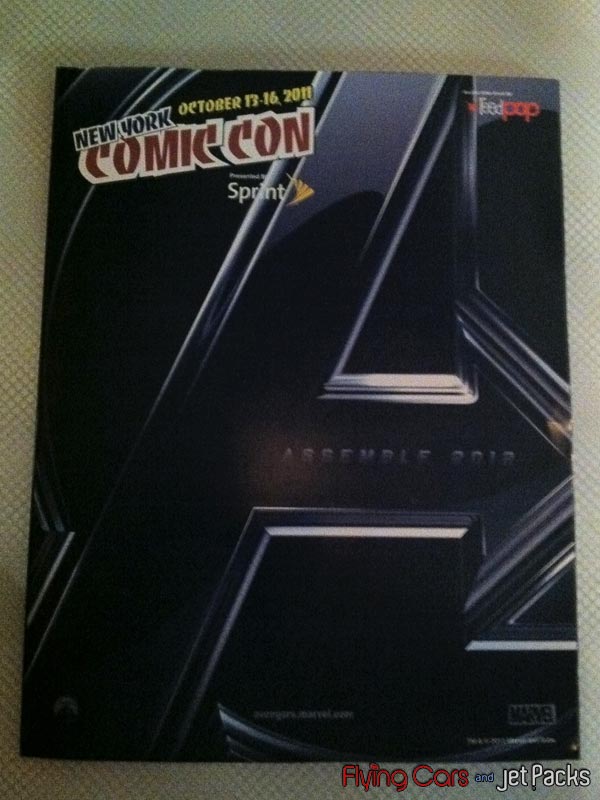 Below is the info taken from the NYCC website for two of the panels at NYCC with a focus on the Avengers. Both events are on Saturday.
if you are into the comic book form…
MARVEL: Avengers: Shattered Heroes
Date: Saturday, October 15
11:00 am – 12:00 pm
Location: American Airlines Theater, 1A06
Speakers: Axel Alonso, Christos Gage, Kieron Gillen, Matt Fraction, Tom Brevoort
Description:
After the Marvel Universe was dealt a treacherous hand courtesy of Fear Itself – the heroes of the Marvel Universe emerge shattered. With new questions and new surprises, we've got your exclusive first look right here! Get the answers to all your questions from Executive Editor Tom Brevoort, Editor In Chief Axel Alonso, Matt Fraction (Fear Itself), Kieron Gillen (Journey into Mystery), Christos Gage (Avengers Academy) and mor
and for the movie-going type…
MARVEL STUDIOS: Marvel's The Avengers
Date: Saturday, October 15
6:30 pm – 7:30 pm
Location: IGN Theater
Speakers: Chris Evans, Cobie Smulders, Kevin Feige, Tom Hiddleston
Description:
Continuing the epic big-screen adventures started in "Iron Man," "The Incredible Hulk," "Iron Man 2," "Thor" and "Captain America: The First Avenger," in "Marvel's The Avengers" the world's greatest Super Heroes must assemble to pull the world back from the brink of disaster when an unexpected enemy threatens global security. This special presentation will feature never-before-seen footage and appearances by special surprise guests.