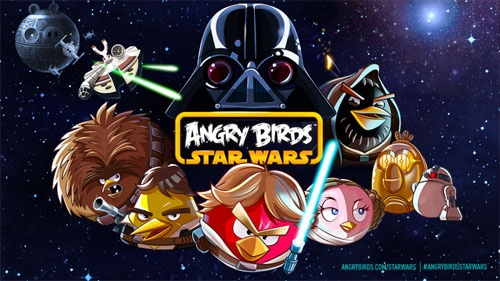 Rovio and Lucasfilm Ltd. have announced the newest title in the Angry Birds line of games. Angry Birds Star Wars, which will be available Nov. 8th world wide!
"Both Star Wars and Angry Birds share the instant and irresistible appeal of hands-on fun," said Colum Slevin, Vice President, Head of Studio Operations for Lucasfilm Ltd. "People seem to instinctively know what to do when handed a lightsaber or a bird in a slingshot, so this is a natural combination."

In the coming weeks, fans can expect additional new videos, characters, and much more exciting content to be revealed.

The game will be available on iOS, Android, Amazon Kindle Fire, Mac, PC, Windows Phone and Windows 8.
Check out the full press release at Rovio.
Image: Rovio.com