The 6th and final season of Star Wars: The Clone Wars will begin streaming on March 7th on Netflix.  Included on Netflix will also be directors cuts of episodes from seasons 1-5 and The Clone Wars movie that started off the series.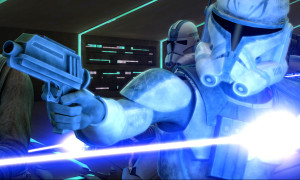 The 13-epsiode 6th season will be titled, The Lost Missions. This is the first Star Wars content that will have been brought to Netflix and signals the first move in a deal between the The Walt Disney Company and the popular streaming service.
My question is, what does this mean for a final season Blu-Ray Disc set? And… will Star Wars: Rebels which will be found on Disney XD sometime this year make its way to Netflix as well in the future?
[IMAGE: Starwars.com]